Bedroom, 27m² | Wheelchair-accessible | Separate toilet | Walk-in shower | LCD TV
This vaulted ceiling renovation on the ground floor has a view over the natural pool. Small private terrace.
*Surface area includes the bedroom and bathroom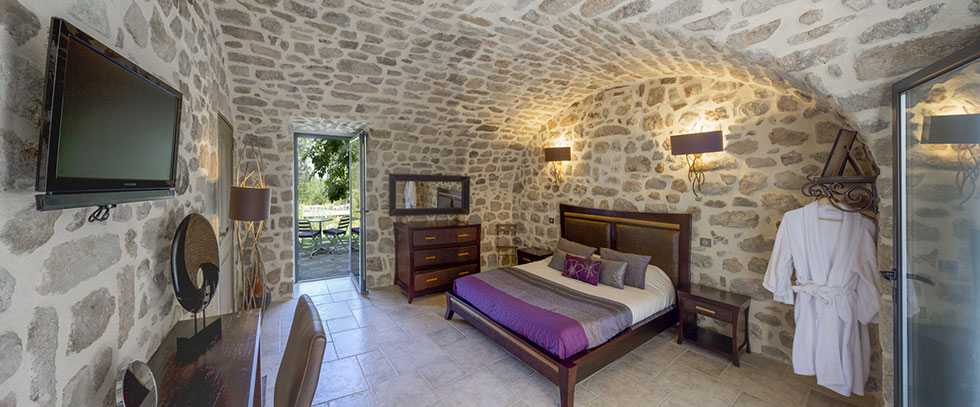 1. Select a date
Room available
Room already booked
Visit the Alézane bedroom
Move around the room with this virtual tour!